This is me, in so many words
I just discovered a fun online word collage program called Wordle, at this
[link]
Basically, it takes a big chunk of text and converts it into a word collage, with words sized by the number of times they are used. You can go in and edit the layout, fonts and colors. It's pretty fun. I used the text from my "MeMe" that I posted this morning on my Facebook, and here are the results: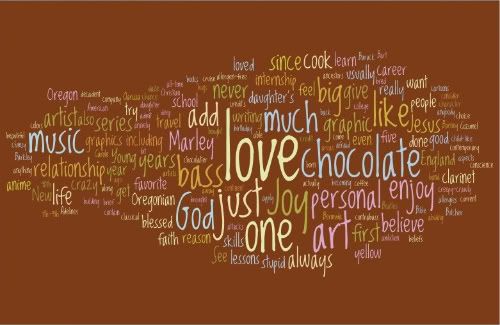 Fun stuff! Now go play...
Chocolate... It's not just for breakfast any more!